A Multi Level & Licensed Commercial Inspection & Testing Company
503-884-4866
buildinganalystgroup@gmail.com
Call or Text: 208-761-6802
"OCHI, ASHI & ICC" CERTIFIED Building Inspections
Testing & Measurement Certifications, CAZ, EPA, PTCS, BA, itc,
At Building Analyst Group, we have earned the trust of America by consistently exceeding the highest quality service standards. We understand that a poor inspection not only represents a loss in your time, it also represents a loss in your investment. That's why we work hard to pay attention to every detail in the inspection process.
Building Analyst Group Inc
Building Analyst Group Inc, professional, licensed, bonded, certified commercial building inspection company serving Oregon, Idaho. ASHI, OCHI, EPA, ICC, PTCS, BA.
Seaside Oregon Commercial Inspection
Commercial building inspection was conducted on this retail / parking garage building. Buildings on the Oregon coast and things to look for in a wet, moist and salty environmental condition.
Portland Oregon Historical Building Inspection
Built in 1937, these older buildings will stand for a 100 years
Portland Oregon Commercial Inspections
Another professional building inspection
Nampa Idaho
This was our average building inspection on a strip mall
Strip Mall in Albany Oregon building inspection
Small strip mall in Albany Oregon hired us to conduct a building inspection.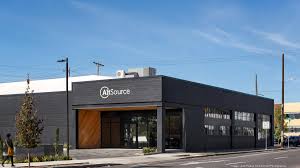 ALT Source Inc
Portland software company hired us to conduct IAQ testing. Indoor Air Quality Testing, CH20, VOC, TVCO, CO, CO2.
Apartment Complex
5 buildings, and 60 apartments in Madras Oregon building inspection
Cannon Beach Grocery & Multi Living Inspection
Bowstring Roof Truss System & Structural
Bowstring roof truss roof system inspection & structural.
Condo Inspections
49 Condos inspected by us, July 2019. Beaverton Oregon
Wake Makers
Wake Makers of Bend Oregon VOC & TVOC testing
10 Story Law Office Building Inspection
1200 SW Main St Portland Oregon. 16000 Sq ft. Historical building inspection
Tree Top Manufacture
Tree Top Medford Oregon. Producer of fruit juices in Medford Oregon hired us to conduct a property condition inspection.
Super 8 Ontario Oregon
, Super 8, Motel 6 and Red Lion all in Ontario Oregon Commercial Property Condition Inspections
Motel 6 Ontario Oregon
Motel 6 chain in Ontario Oregon building inspection. 120 Units
Red Lion Ontario Oregon
Red Lion Commercial building inspection Ontario Oregon.
Sierra Trading Post Boise
Commercial property condition report was conducted on the 50K sq ft Sierra Trading post in Boise Idaho.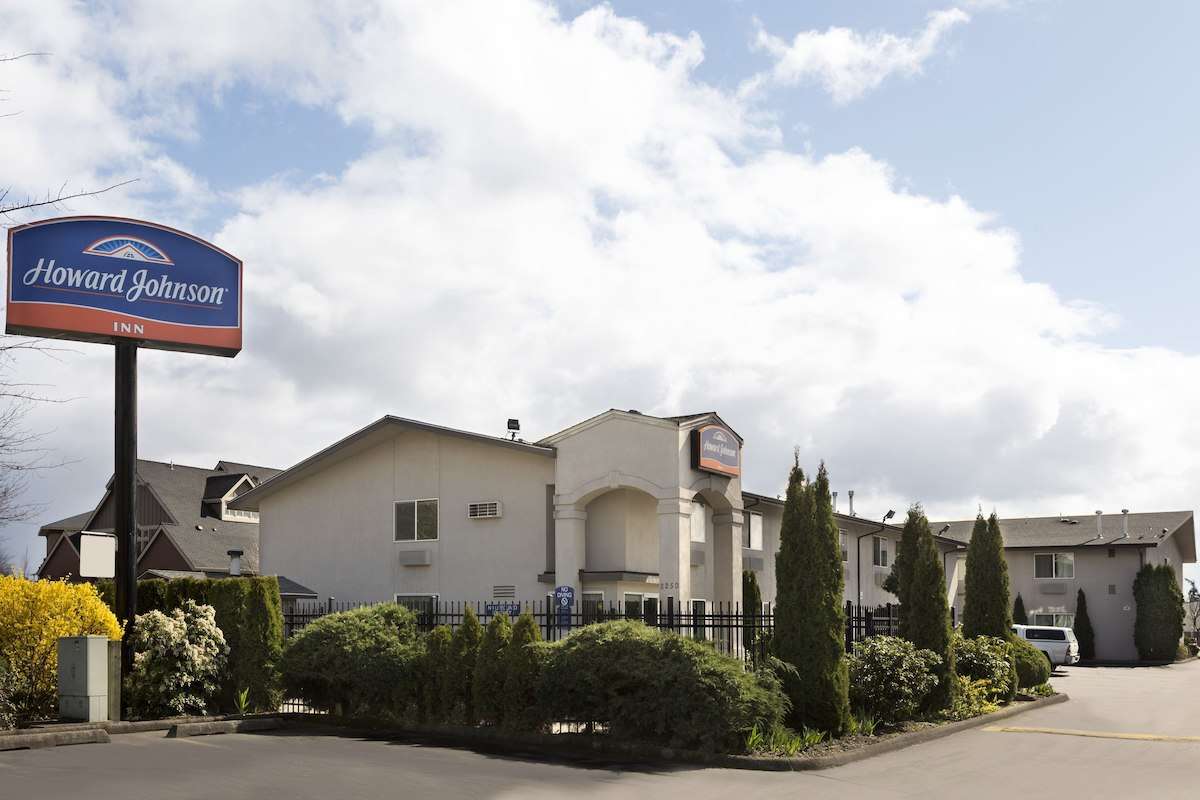 Howard Johnsons
Commercial Inspection Salem Oregon. 69 Rooms, Pool Inspection
BLM West Eugene Wetland Administration Facility
Department of BOM hired us to conduct an inspection on one of their buildings located in Eugene Oregon.
HVAC "TAP" Testing & Air Balancing Testing
We specialize in testing commercial equipment. Temperature testing and air balancing testing is necessary on new systems. Our reports are sent to the state for review. If the system is not balanced correctly the installing company is to make adjustments until we are satisfied.
Warm Springs Oregon
2nd building, commercial building inspection
Warm Springs Oregon
3rd commercial building inspection for Warm Springs Confederated Tribes
King Dental
King Dental Salem Oregon. Dr. Kings office called us to locate an odor throughout his office. He had called several other contractors and experts before calling us.
Law Office Building
Portland Oregon. Historical Building Inspections
Rohm & HAAS
Chemical plant Louisville Kentucky
Tang Dynasty
We conducted a TAP, Temperature Air balance test on three RTUs, Roof top Units for this new restaurant in Hillsboro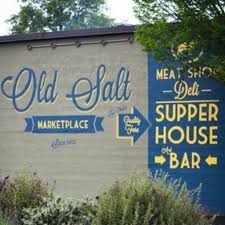 Old Salt Mill
We had the pleasure on conducting a commercial inspection for the Old Salt Mill Deli Restaurant in Portland.
Aspen Dental
When were not inspecting commercial buildings we are usually testing them. Conducted "TAB" Temperature Air Balancing on commercial RTUs.
Bridgeport Village Tigard Oregon
Ontario Oregon Apts
50 apartments, 70 NW 70th st Ontario Oregon , Building Inspection
Dutch Bros Tillamook Oregon
Dutch Bro's Building Inspection
Commercial pool inspections
During our pool inspections we test pumps, boilers, temperatures and electrical. Inspections
Super 8 Hotel
Commercial inspection for hotels & motels, Super 8 inspection
Econo lodge
Manzana Oregon Motel Inspection
KFC & A&W Off 205
Portland Oregon A & W / KFC Building inspection
Wanda's Restaurant
Oregon Coast Restaurant Inspection
Burnside Business Inspection
Another commercial inspection on a 116 year building with new addition in rear of this building.
Mitchell Stage Stop, Mitchell Oregon
We conducted a full Building Inspection for the new owners. 2018. Historical Building, 118 years old.
Thermography
We were certified by Flir in 2007. Conducting aerial thermal imaging of roof top inspection. Waffer Tech Roof Camas WA.
Thermal Imaging
Thermal imaging is a tool that can be used effectively when you know what to look for. Look at the temperature differences. If you didn't know what to look for it could be misleading. Stucco cladding with many cracks. However on this morning the east wall was warming up by the sun light. As the sun rises the wall began to cool with less sunlight. However the water beneath the cladding stays warmer. A lot warmer.
Air Flow Measurements & Pressure Testing
Using a high tech manometer makes the job easy. Measuring static pressure on the roof top unit.
HVAC Air Balancing
TAB, Air Balancing & Testing HVAC systems will reduce energy usage
Restaurant Equipment Testing
Restaurant equipment testing
Electrical Data Logging
We are always doing something constructive. Either inspections or testing buildings to troubleshooting electrical systems
Combustion test
It is the season for many many roof top gas fired commercial HVAC systems. Here it is Dec 21 and we are still doing well with inspections and testing.
My Partner
My wife and partner inspecting a commercial roof with me.
Wife inspector on commercial roof
Wife inspecting roof
I wish most inspectors did as good of a job as my wife!
Roof jack flashing leak
We always find issues with roofs
Commercial roof inspection
This is like the 10,000 roof I've been on
Garmin AP, Salem Oregon
In 2008 we provided electronic testing for Garmin AP in Salem Or.
Gramor Development
Gramor hired us back in 2007 for our help on the Lake Oswego Parking garage development. They continued using our services for ten years.

Boise Cascade Paper
It was a challenge but we did the impossible for Cascade Paper
C&K Grocery Stores
C&K hired our firm back in 2007 to implement a program for all their 52 locations. It took us one year but we did a great job for them.
OSU
OSU in Corvallis, we conducted project after project for them for OSU for many years.
Roths Family Market
For many years Roth's has hired us to work on all their 11 locations.
Shell Gas
We have installed projects and consulted for many Shell stations throughout Oregon.
Jackson Jewelers Salem, Or.
Jackson Jewelers hire us to implement an energy management program for them. A great job
Woodburn Outlet Mall
In 2006-2007 we implemented a mechanical program for the mall.
With our help it has saved the mall tens of thousands of dollars over the years.
Jo Anns in Salem and Corvallis Oregon
Cherriots Salem
For many years we have conducted many projects for Cherriots.
Burgerville Oregon
Burgerville hired us back in 2011 to conduct an energy usage survey on their corporate building.
Murray & Holt
Jack Holt in Bend Oregon had us to consult on his energy management project. The project was implemented and Jack is a very happy man.
OSP in Corvallis
When we conducting projects for OSU the OSP office in Corvallis heard about us. They hired us to implement a life changing project for them.
Krogers, Ohio, Kentucky, Indiana, New York
Back in 2002 we worked all over the USA and the Kroger company was one of the largest grocery chains we have worked on.
Lake Oswego Police Department
We implemented several programs for the city of Lake Oswego in 2007 Police department, public works and parks & recs.
Subaru of Bend
In 2014 we implemented a energy management program for Subaru of Bend Oregon. During this time we sold many commercial projects in their name. Subaru of Bend was just one of them.
Goodwill
Goodwill corporate office hire us to conduct a large scale project. For years they continued using our services.
Warm Springs Detention Center
In 2006 Warm Springs Detention Center hire our company "SSI Inc" to implement a large project that took approx two weeks to complete. Soon after that we had other detention centers from all over contact us.
Herzog Meier Subaru, Mazda & VW, Beaverton
Herzog Meier in Beaverton has used us for years to conduct large installations. Some of our projects are saving them thousands of dollars each year.
AG West
We provided AG West with our services several years ago to implement an energy management program on their building in Dallas Oregon.
MacLaren Detention Center
MacLaren hired us to locate an underground steam leak. For months the property had a large issue with steam leaks and energy bills. So they hired us to conduct an aerial thermal scan so we rented a helicopter out of Newburg Oregon. At that time we had Flirs P-640 super high res thermal camera. From approx 100 feet off the ground we were able to locate several large underground leaks.
The property owners beforeing hiring our services were getting ready to dig up acres to locate the underground leak. It took us approx 30 minutes to locate three underground leaks.
Herzog Meier Mazda Beaverton Oregon
Herzog Meier Subaru Beaverton Oregon
We provide services for just about any size building.
Welcome to Building Analyst Group Inc.
Commercial Property Inspectors
At Building Analyst Group Inc, we perform hundreds of inspections per year. Our rigorously trained building inspection experts have over thirty years of collective experience under their belts. When you enlist our services, you will benefit from our in-depth knowledge of construction flaws and building irregularities. We will offer you the information you require in order to make informed decisions when purchasing, leasing or selling a commercial building. We specialize in the inspection of commercial properties ranging from multi-family buildings, schools and malls to high rises, warehouses and medical buildings. In most cases, we deliver our report within 24 hours of our inspection. Our team is solution-oriented and would be proud to offer you upkeep suggestions that will prolong the life of your commercial property.
Building Inspection Coverage
For every commercial building, there are several main aspects that need to be checked during an inspection, including the plumbing, heating and air-conditioning system, electrical system, roofing, and structure. Our building inspectors will go over every last detail and report back to you on what kinds of maintenance or repairs are needed for each of these systems. We can also provide you with information about the lifespan of each system and what you can expect out of them while they last. Furthermore, we can tell you about the predicted cost of maintaining each of the systems in the coming 5 years.
Another concern with large open industrial spaces, uneven grade settlement beneath large expanses of concrete slab floor. This can result in cracking where the slab is no longer sufficiently supported. Care needs to be taken to correctly identify the problem, however, since slabs will also crack from shrinkage during curing or from normal aging.
TAB - HVAC Air Balancing
Commercial HVAC systems new or old should be tested for efficiency, air flow, ductwork sizing, electrical, and air exchanges. Many times we find the heat exchanger on older units cracked. This will cause serious issues. We also find the HVAC system is not balanced causing efficiency issues.
Property Condition Reports
Also with change of use, you might be inheriting the toxic byproducts of past industrial processes that ceased to operate long before the current investor arrived on the scene. There may not be any old drums around, but hazards may still be present. This is where a Phase 1 environmental assessment is a critical component of your evaluation of the property.
Commercial Building Inspections
should be left up to professionals. Costly mistakes may occur by hiring a regular home inspector for commercial inspections. Always do your due diligence before hiring an inspector. I believe our certifications, knowledge & licensing speaks for itself. Condition Property Reports,
Multiple Level & Multiple Licenses
Building Analyst Group Inc, is a multi level inspection company and holds multiple licenses. You will not find any of our competitors that retains as many licenses & certifications as us. Our clients receive more services & knowledge in building inspection services.
"Purchasing, Leasing or Selling a Commercial Property?
Call us to schedule your appointment today"
Regardless of the level of Commercial Building Inspection (Property Condition Report) ordered, our inspector will find:
Inadequate design

Improper maintenance or worn systems

Equipment nearing the end of its useful life

Associated cost with repairs

Building code violations

Poor workmanship
Most building failures or issues will surface long after the warranty has expired. Inspecting new buildings are as important as existing buildings TEN years old or older.
to evaluate air leakage, moisture intrusion, air quality, gas & oil fired equipment for efficiency, HVAC air balancing, verify energy usage / energy savings plus health & safety concerns.
Indoor Air Quality Testing
TVOC testing - total volatile organic compounds

VOC testing- volatile organic compounds

CH20-Formaldehyde

AIP - air index pollutions

CO2 - carbon dioxide

CO - carbon monoxide

Radon testing
At Building Analyst Group, we have earned the trust of America by consistently exceeding the highest quality service standards. We understand that a poor inspection not only represents a loss in your time, it also represents a loss in your investment. That's why we work hard to pay attention to every detail in the inspection process.