Commercial Building Real Estate Inspections
A Multi Licensed & Multi Level Commercial Building Inspection Company!
"ASHI & ICC" CERTIFIED Building Inspections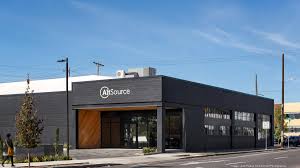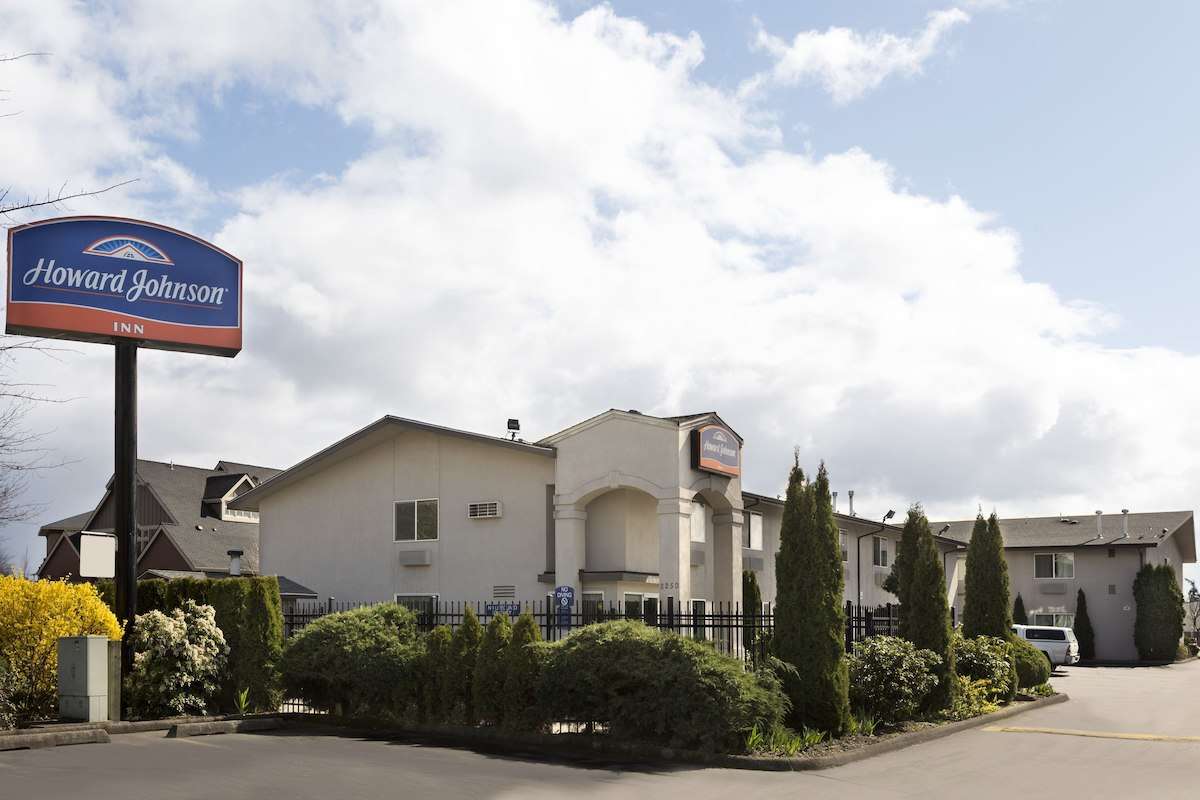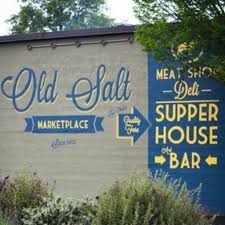 buildinganalystgroup@gmail.com
Oregon: 503-884-4866
Commercial Property Condition Report Building Inspections
Welcome to Building Analyst Group Inc.
At Building Analyst Group Inc, we perform hundreds of inspections per year. Our rigorously trained building inspection experts have over thirty years of collective experience under their belts. When you enlist our services, you will benefit from our in-depth knowledge of construction flaws and building irregularities. We will offer you the information you require in order to make informed decisions when purchasing, leasing or selling a commercial building. We specialize in the inspection of commercial properties ranging from multi-family buildings, schools and malls to high rises, warehouses and medical buildings. In most cases, we deliver our report within 24 hours of our inspection. Our team is solution-oriented and would be proud to offer you upkeep suggestions that will prolong the life of your commercial property.
Building Inspection Coverage
For every commercial building, there are several main aspects that need to be checked during an inspection, including the plumbing, heating and air-conditioning system, electrical system, roofing, and structure. Our building inspector will go over every last detail and report back to you on what kinds of maintenance or repairs are needed for each of these systems. We can also provide you with information about the lifespan of each system and what you can expect out of them while they last. Furthermore, we can tell you about the predicted cost of maintaining each of the systems in the coming 5 years.
Another concern with large open industrial spaces, uneven grade settlement beneath large expanses of concrete slab floor. This can result in cracking where the slab is no longer sufficiently supported. Care needs to be taken to correctly identify the problem, however, since slabs will also crack from shrinkage during curing or from normal aging.
TAB - HVAC Air Balancing
Commercial HVAC systems new or old should be tested for efficiency, air flow, ductwork sizing, electrical, and air exchanges. Many times we find the heat exchanger on older units cracked. This will cause serious issues. We also find the HVAC system is not balanced causing efficiency issues.
Property Condition Reports
Also with change of use, you might be inheriting the toxic byproducts of past industrial processes that ceased to operate long before the current investor arrived on the scene. There may not be any old drums around, but hazards may still be present. This is where a Phase 1 environmental assessment is a critical component of your evaluation of the property.
Commercial Building Inspections
should be left up to professionals. Costly mistakes may occur by hiring a regular home inspector for commercial inspections. Always do your due diligence before hiring an inspector. I believe our certifications, knowledge & licensing speaks for itself. Condition Property Reports,
Multiple Level & Multiple Licenses
Building Analyst Group Inc, is a multi level inspection company and holds multiple licenses. You will not find any of our competitors that retains as many licenses & certifications as us. Our clients receive more services & knowledge in building inspection services.
"Purchasing, Leasing or Selling a Commercial Property?
Call us to schedule your appointment today"
Regardless of the level of Commercial Building Inspection (Property Condition Report) ordered, our inspector will find:
Inadequate design

Improper maintenance or worn systems

Equipment nearing the end of its useful life

Associated cost with repairs

Building code violations

Poor workmanship
Most building failures or issues will surface long after the warranty has expired. Inspecting new buildings are as important as existing buildings TEN years old or older.
to evaluate air leakage, moisture intrusion, air quality, gas & oil fired equipment for efficiency, HVAC air balancing, verify energy usage / energy savings plus health & safety concerns.
Indoor Air Quality Testing
TVOC testing - total volatile organic compounds

VOC testing- volatile organic compounds

CH20 - Formaldehyde

AIP - air index pollutions

CO2 - carbon dioxide

CO - carbon monoxide

Radon testing
Our years of experience inspecting & analyzing commercial buildings uniquely qualifies us to inspect even the largest buildings. Some may believe that if a licensed home inspector knows how to inspect the average typical home and they are also capable of inspecting any type, size, or age of property. This can be a costly misconception. It is important to choose an inspector whose skill set matches the complexity of their training or experience. Systems commonly found in commercial buildings are typically more complicated than most inspectors are capable of handling.
We specialize in many type of commercial building inspections. Hotels & motels can be complex if you have no idea of what you are doing. Each room may have it's set of issues. Boiler rooms, mechanical rooms, roof systems, structural all has to be inspected closely. Then we move on to ADA rooms and codes. Last but not least the swimming pool. Again pumps, filter systems, boilers, ventilation to the pool structure. I cannot begin to tell you of the issues we find. I suppose with the years of experience and years of building science background our inspection uncover issues that standard inspectors would miss.
Apartment buildings. Can be time consuming if you have never done one. Each apartment "just like a home" plumbing, structural, electrical, mechanical, ceilings, roof, etc. With any structure a spot on inspection has to be completed. When you have several stories then it gets serious. On this particular building we found potential structural failure. on the third floor balcony south end, plus the signs of the siding cause us to look deeper.
We've seen them all. Rooftops, attics and the structure that holds them up. Better be on your toes when you inspect commercial roofs. We have found many large roofs with not enough ventilation, leaky roof jacks, dryrote. Sure enough each time we find mold growth on the underside sheeting when the ventilation is not installed correctly.
Cheap fix. The owner of this property didnt want to spend the money for a roofer.
I suppose the owner didn't think it was a big deal to knock a big hole through this firewall in attic. On this 20,000 sq foot roof attic someone forgot to check codes for securing cabling and electrical.
Convenient stores, grocery stores, wood mills, nuclear reactors, multi dwelling condos office buildings,factories to restaurants. We have literally spent decades inside of various sizes buildings troubleshooting and installing mechanical equipment, air flow, duct systems, makeup air, insulation, air barriers, thermal barriers, air quality, solar loading, roofs and more. Twenty five years ago our focus was only in state & federal facilities and now we serve all facilities.
My partner "wife" in this picture is a great deal of help. She knows exactly what I'm looking for in commercial kitchens and fast food restaurants. Years ago I use to build commercial kitchens and install refrigeration equipment. When I tell you nothing will get past me you better believe it. HVAC-R, gas fired equipment, ventilation and air flow movement, calculations, testing, etc.
We do check temperatures on refrigeration equipment and also on ovens, then check flue draft of vents, pacals on draft hoods. If you are going to do a professional job for your clients, you should do a accurate job. Right!
A good example commercial ovens should be checked. We set the temperature for 250 degrees. 10 minutes later it did not reach its goal.
Small issues makes a difference! Lead in the drinking water, potential fire from the flue. And the double wall vent didn't have screws under the tape.
I don't know to many inspectors that would try to lift up a corner piece of roofing material to check. Plus can you see the other issues? I would fire the roofing company that installed this brand new roof.
This is a prime example of inspecting foundations.
Commercial Property Inspections
Building materials like lead, mold and asbestos are often hidden in the recesses of buildings, or under layers of subsequent renovation and refinishing. If you or your environmental consultant do not know what to look for regarding a commercial property inspection, then toxic materials might be easily overlooked – which is very problematic and hazardous. We have the experience to inspect areas that may contain hidden environmental issues.
Support Beams Are The Backbone Of Any Building
HVAC-R Equipment Inspections.
Restaurant Equipment Testing & Inspections
Boilers & Venting. Efficentcy Counts!
Interior & Exterior Lighting. High Cost Of Electric Usage.
Commercial Roofs Are Costley.
Medical Facilities Pressure Testing. Keeping Airborn Germs In Check.
C-Stores & Gas Station Inspections.
Most of our clients request a standard narrative Property Condition Report. The narrative report discusses each building system and will describe all of the significant concerns or defects that were found during the inspection. There are two main approaches in designing an inspection; the whole building approach and the systems approach.
Let Our Professional Team Protect You and Your Investment
Experience in commercial office buildings, retail properties/strip malls, restaurants, schools, multi-plexes and apartments

Commercial inspections adhere to the ASHI SOP

Custom computer generated narrative inspection report with photos

Locally owned and operated with a full time professional office staff
This approach encourages owners to look at the systems of a building rather than the whole building. Each building system can be designed to achieve greater efficiency as a whole rather than as a collection of components. However system approach is faster and less expensive. Smaller businesses can benefit by system approach rather than whole building approach. A 5000 square foot commercial building has less equipment to evaluate. Evaluation of several pieces of electrical equipment that is outlined for using the most energy is conducted.
Commercial Inspections should cover the following areas. We have included additional services that maybe of interest.
Americans with Disabilities Act (ADA) Assessments

Structural & Foundations

Welding Joints "Existing Buildings

Mechanical Equipment

Furnace / AC Units

Electrical Panels & Outlets

Glazing Areas

Parking Lots / Lighting / Timers

Egress / Emergency Lighting

Chimney "Scope Inspection"

Water Heater / Boilers

Commercial Kitchens

Roof and Gutters

Kitchen Appliances / Countertops

Commercial Kitchen Cooking Equipment

Mechanical Equipment Testing "Additional"

Exhaust Hoods "Testing"

Foundations / Framing / Welding Joints

Grading Landscaping

Driveways / Sidewalks / Handicap

Porches / Decks / Stairs / Railings

Fences / Retaining Walls

Attics / Insulation / Ventilation

Makeup Air & Duct Systems

Floors / Walls / Ceilings

Doors / Windows / Glazing Areas

Siding / Trim

Plumbing Systems / Drainage / Landscapes

Bathrooms / Handicap Accessible

Basements / Slabs

Sump Pumps

Fire Suppression Systems

Swimming Pools / Saunas

Watersheds / Drainage / Water Screens

Underground Sewer Pipe Scope "Additional"

Air Quality / CO & CO2 / Mold / Mildew / Asbestos

Radon "Additional"

Gas Leak Testing

Humidity Testing / Temperature Data Logging

Environmental Concerns Lead Testing "Additional"

Energy Usage Verification "Additional"

Soil Testing "Additional"

Concrete Slab Core Samples "Additional"

Water Testing "Additional"

Sewer Line Scope Inspection "Additional"

Building / Room Pressure Testing "Additional"
Boilers & hot water heaters: Age, gas, electric, oil. efficiency, stack temperatures, CO, CO2 & oxygen levels in flue gases, flue drafts are also measured

Restaurant Equipment: Gas fired appliances should be calibrated once per year. Refrigeration units thermostats should also be checked for accuracy, exhaust systems

Duct systems: Measure air flow & temperatures from the supply and return. We also measure static pressures. Duct leakage will result in building pressure changes and energy loss

HVAC-R systems. We conduct an inspection of HVAC equipment. Test compressor amp loads. In some cases we use digital meters to review super heat and line temperatures. Check evaporator and condenser coils. Document temperatures of refrigeration walk-ins, reach in's. Check seals, box leakage

Building pressures: We measure pressures per building, per room. Negative or high pressures will increase energy usage. Could also effect health and safety

Air balancing per office / room. We measure each room's air flow and temperatures.